Woodland Hall Renovation
Pennsylvania State University, Abington, PA
The University needed to increase and renovate their technology/computer center classrooms and provide a technological advanced learning environment for a larger number of students. New audio/visual, lighting and mechanical systems were implemented to enhance their educational needs.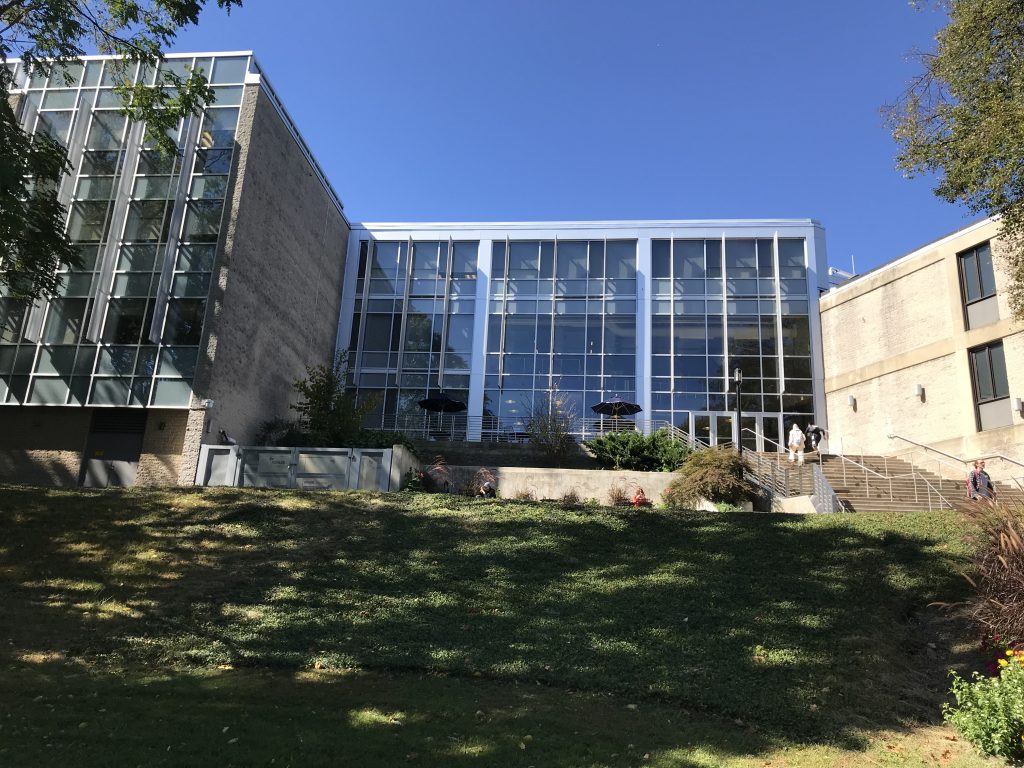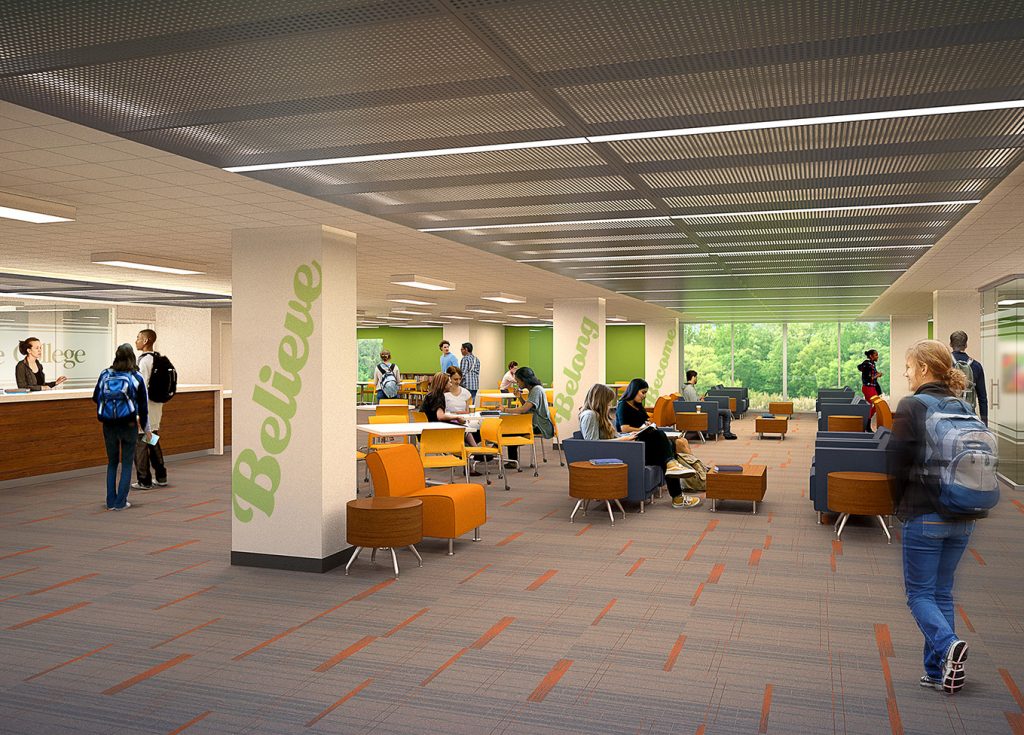 Library Renovation
Northeastern Pennsylvania
The existing college library needed a new facade and entry, better lighting and ceilings, and additional lecture space in the back. The proposed design provides an enhanced entry sequence up a new walkway and entrance canopy to the main library level. A luminous, perforated metal ceiling marks the main route and circulation desk.
Athletic and Dining Center
The Agnes Irwin School, Rosemont, PA
The Agnes Irwin School is a K-12 all-girls private school. The new 83,000 square foot facility replaced an outdated and undersized gymnasium and dining room with a LEED Silver Certified building, specifically designed with the pedagogical culture of the school in mind. By humanely connecting each student to her school community and to her environment, the project thoughtfully composed indoor and outdoor spaces on the School's tight site.
Environmental responsibility, energy efficiency and green design are integral parts of the project. Natural light and views permeate a design that creates a feeling of openness between interior and exterior spaces. Material selections, water conservation, acoustics and color have been carefully considered to create an interior environment that is healthy, durable and beautiful. The result is a campus that serves as a teaching tool to inspire the AIS community and a symbol of the School's commitment to environmental responsibility.
Project completed as a senior architect while at Bohlin Cywinski Jackson.
Campus Improvements
The Lawrenceville School, NJ
We have worked with The Lawrenceville School for many years on various projects, providing design and improvements on their academic buildings and residential housing. Presently, two new open-air athletic stadiums are being constructed for their playing fields.