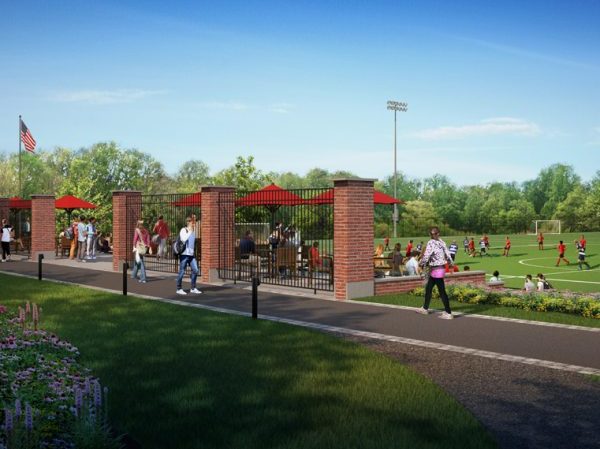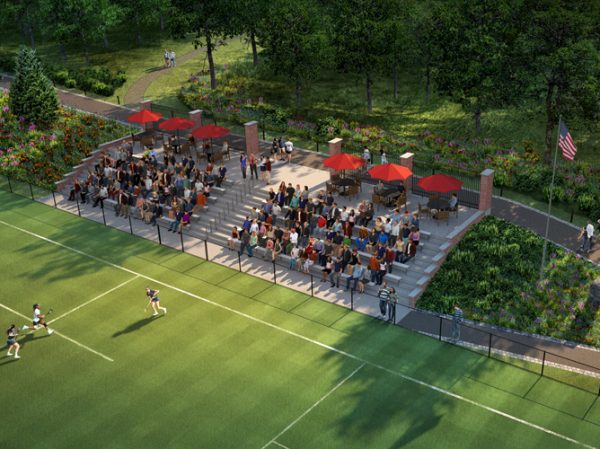 Getz Sports Complex
Lawrenceville, NJ
The design for these two open-air stadiums overlooks The Lawrenceville School's Getz Fields, where field hockey, lacrosse and soccer are played on these side-by-side Violich & Fisher turf fields.
The bleachers in this brick and concrete structure are terraced into the existing sloped terrain. An upper viewing platform connects into a newly paved pathway connecting the stadium to the school's Field House and other ball fields. Lush, low maintenance plantings and additional lighting surround the fields and stadiums.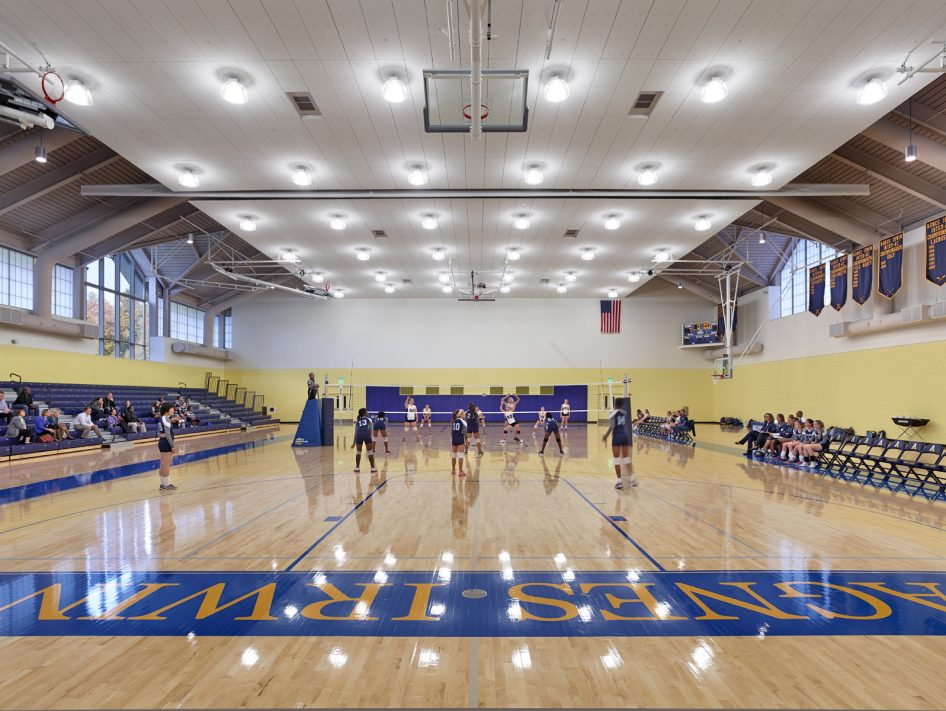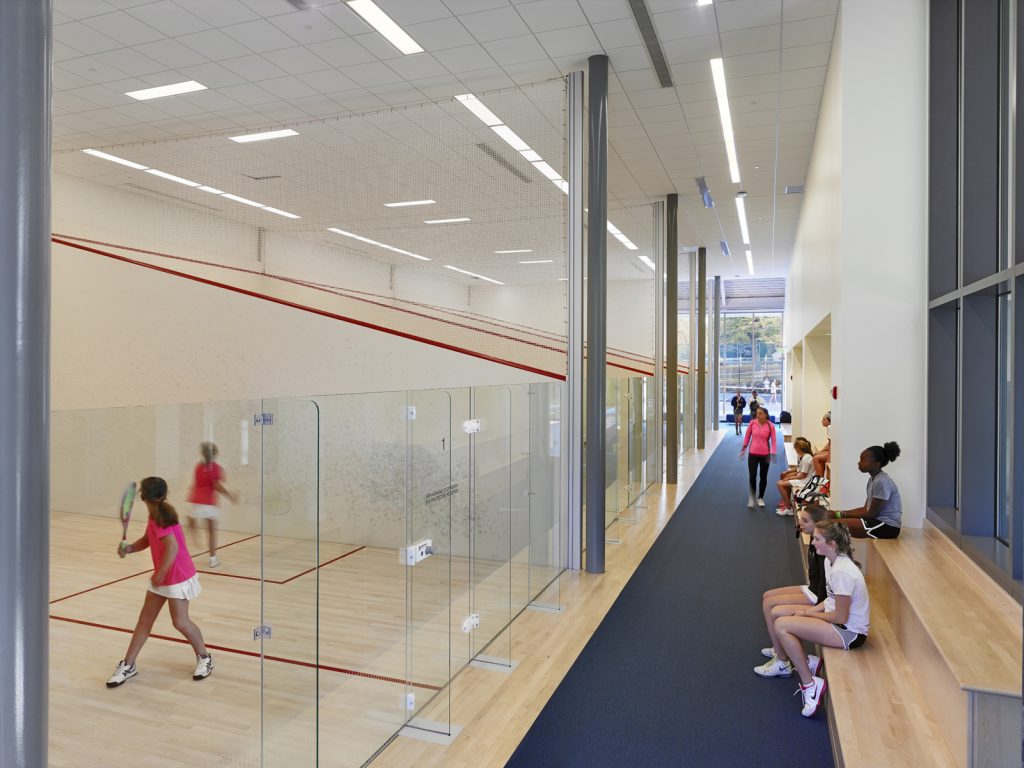 Athletic Center
The Agnes Irwin School, Rosemont, PA
The Agnes Irwin School is a K-12 all-girls private school. The new 83,000 square foot facility replaced an outdated and undersized gymnasium and dining room with a LEED Silver Certified building, specifically designed with the pedagogical culture of the school in mind. By humanely connecting each student to her school community and to her environment, the project thoughtfully composed indoor and outdoor spaces on the School's tight site.
Environmental responsibility, energy efficiency and green design are integral parts of the project. Natural light and views permeate a design that creates a feeling of openness between interior and exterior spaces. Material selections, water conservation, acoustics and color have been carefully considered to create an interior environment that is healthy, durable and beautiful. The result is a campus that serves as a teaching tool to inspire the AIS community and a symbol of the School's commitment to environmental responsibility.
Project completed as a senior architect while at Bohlin Cywinski Jackson.