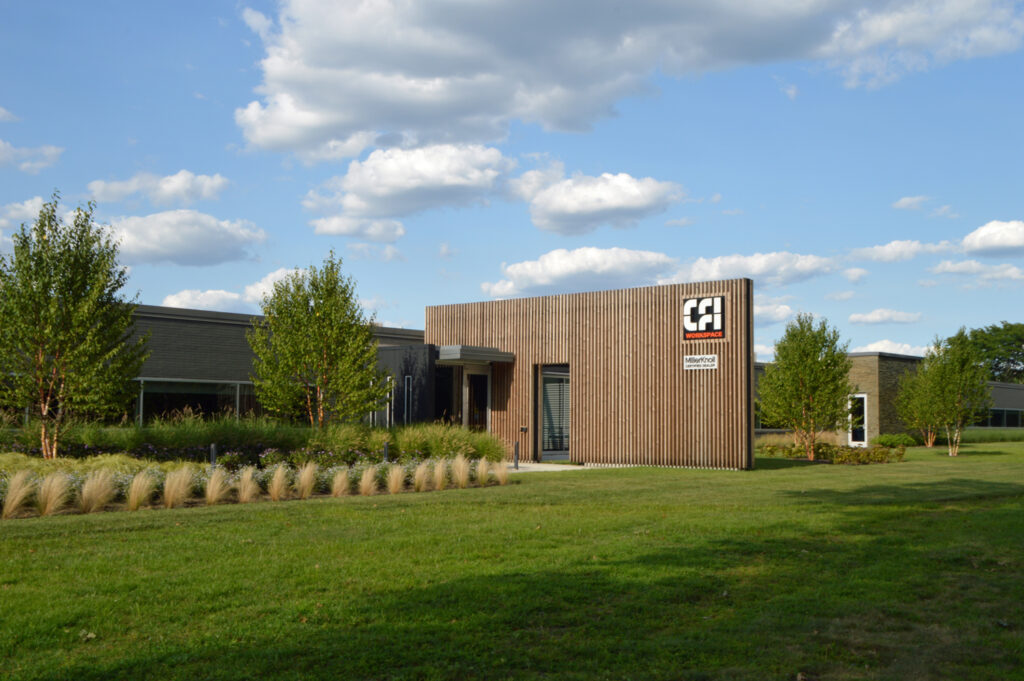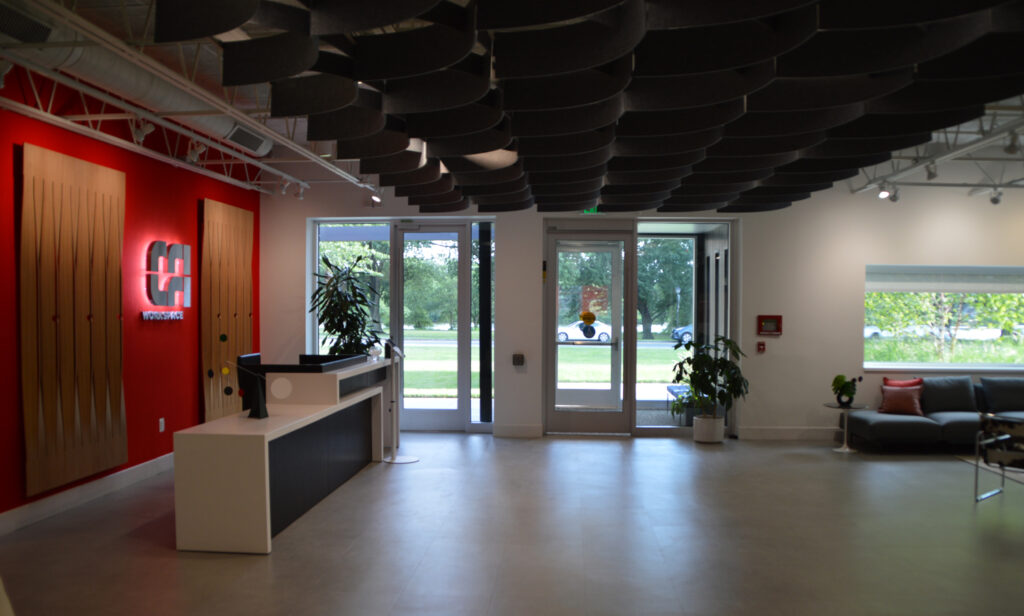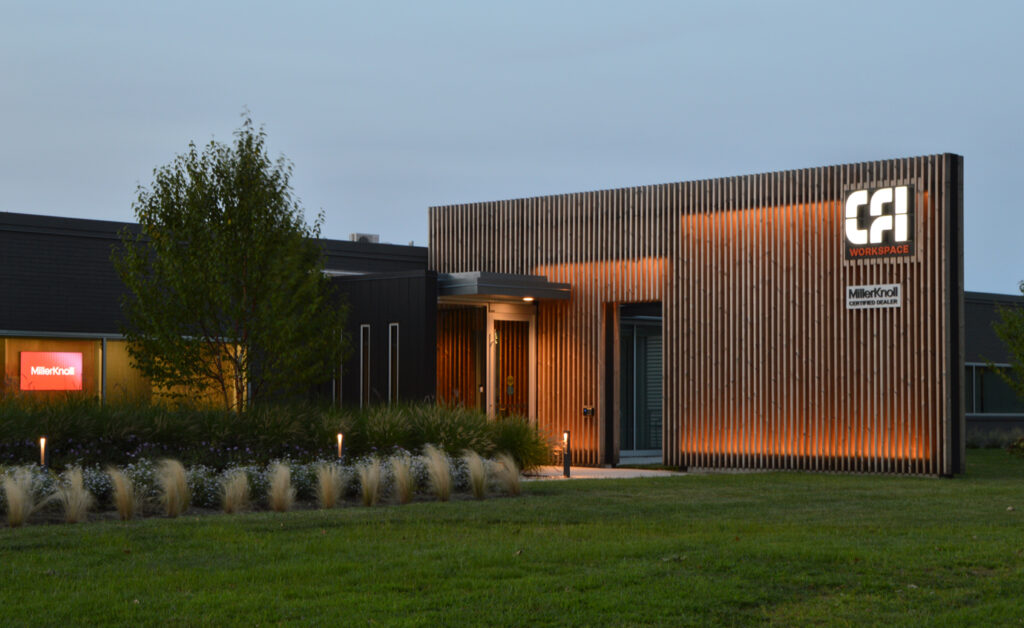 CFI Headquarters
Pennsauken, NJ
CFI are certified Miller Knoll furniture dealers who converted their Pennsauken warehouse into a new headquarters and furniture showroom.
LAYER Architecture's ongoing collaboration with CFI includes select renovations of the interior space and a new entry that include new exterior lighting, landscaping, a Renson smart pergola, and semi-transparent wood feature wall using Thermory wood.
Office Addition and Renovation
Philadelphia, PA
This 75,000 SF office complex for behavioral health services in northeastern Philadelphia included a full renovation of an existing historic mid-century modern bank building. A modern addition accentuates the rhythm of the older bank facade, and a lush and playful landscaped courtyard separates a new 4-story building annex.
LAYER Architecture was the Associate Architect, providing design and project management services to Bloomfield and Associates Architects.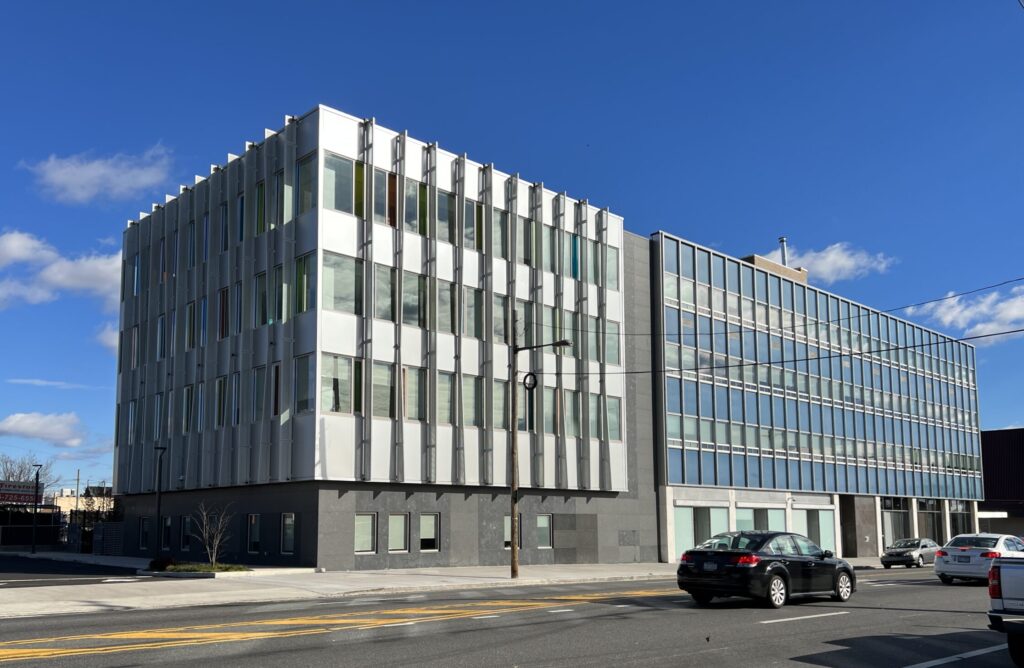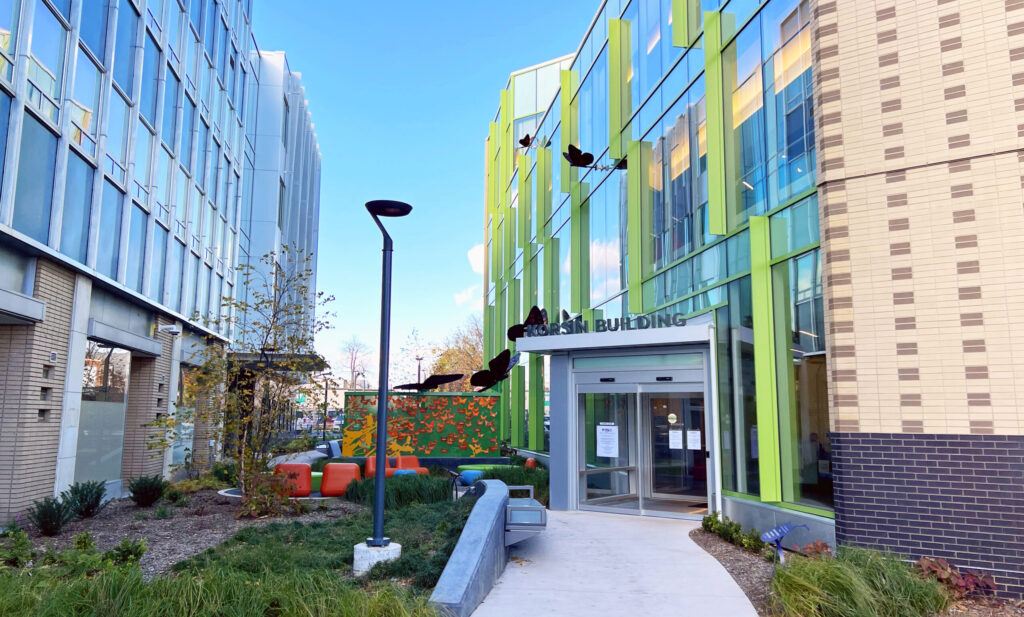 Financial Building Addition & Renovation
Northern Pennsylvania
This design adds a new entrance to an historic downtown bank headquarters. The bank's existing masonry building sits upon a busy intersection of the city and would be renovated in a manner that reflects their older heritage merging with technology and the people's needs for the future.