Sanctuary Renovation
Incarnation Holy Sacrament Episcopal Church
This is the first major renovation to this 1920's stone and slate roof church. A new entry lobby with amenities will open into the sanctuary and help the church better serve it's congregation by providing an accessible path to the lower community room. The renovation will provide a sense of order to the sanctuary by including much needed swing space and storage away from the main entrance and the sanctuary. The first phase of a long-term growth project is presently in-progress.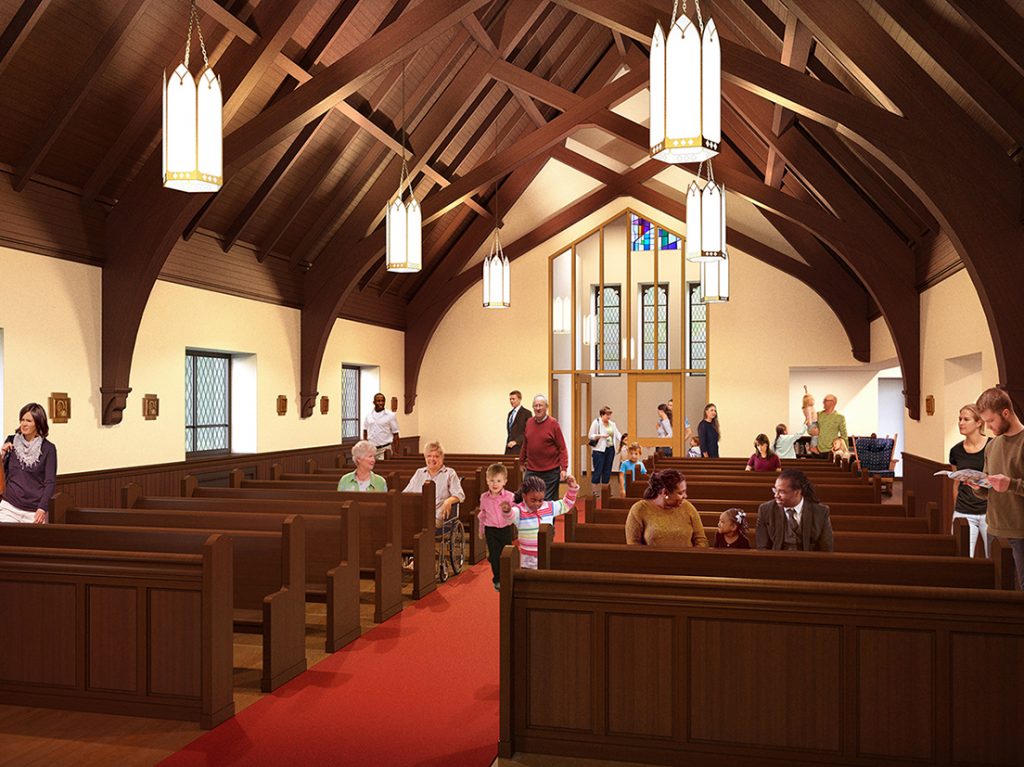 Church Renovation and Assessment
Lima United Methodist Church
This church is a large assembly of connected older historic and newer buildings. LAYER developed a short and long term needs assessment report for the church's programmatic, maintenance, and renovation needs, offering the congregation an opportunity to confirm the church's mission and vision while planning for future growth and potential. The first phase of upgrades to their sanctuary was completed in 2019.